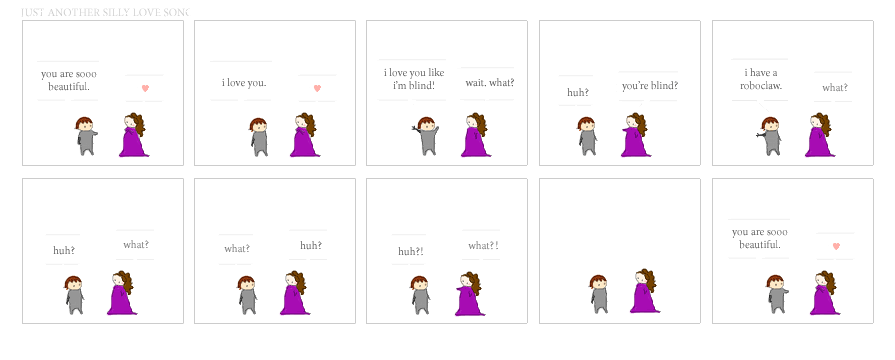 To celebrate Harth's super-sized explosion, a super-sized comic!

At least that's how I felt watching them talk during the film.

I continue to be floored by everyone visiting and can now freely admit there is no way I can keep up with the comments. I am so sorry! I wish I could reply to everyone. Know I totally read each and every comment left and I try to get to the first posters while I'm at the computer but I just haven't the time for all of them. Weep!

Speaking of comments quite a few in this past entry asked if they could make icons (what have you) of the comics. Like I told those before when I had OCD and replied to everyone: go right ahead! I guess just credit this journal, if you like. Oh, and I suppose don't do anything to drastically alter the little guys (ie drawing extra roboclaws on them or worse). Would it be helpful if I posted this in the userinfo? I've never had the occasion to do so before.

Thank you so much for visiting and commenting and everything else everyone!